Which platform do you refer to before choosing a business service or solution? Sponsored posts? Advertorials? No, before making a decision, you refer to client testimonials and past projects of different businesses, preferably on the same platform. You refer to Clutch.
Businesses operating in the B2B IT industry must be familiar with Clutch – the most trustworthy reviews and rating platform for businesses in tech, design, and marketing.
Clutch is the guiding star for companies looking to hire services in the IT industry. And rightly so! With specific details like past work, service specialization, and market presence, Clutch helps businesses choose the best fit among scores of service providers.
As an unbiased third party, Clutch has genuine in-depth reviews from clients, conducted by Clutch analysts. Moreover, Clutch features the top 15 companies from each category in the Leaders Matrix based on the company's client reviews, service lines, brand presence, and past work experience.
Clutch's reliability is unrivaled.
And that's why it gives us immense pride and joy to announce that Maruti Techlabs has been featured in the Top B2B IT Companies 2022 list across four major categories.
As on 10th June, 2022, we are honored to be ranked 5th among 3541 companies in the Artificial Intelligence development space. Other rankings include-
6th among 1979 firms under Top

Machine Learning Companies

3rd among 1258 firms under Top NLP Companies

4th among 1075 firms under Top Chatbot Makers
In essence, we made it to the Leaders Matrix (Top 15 Companies) across four global categories – AI, ML, NLP, and Chatbot!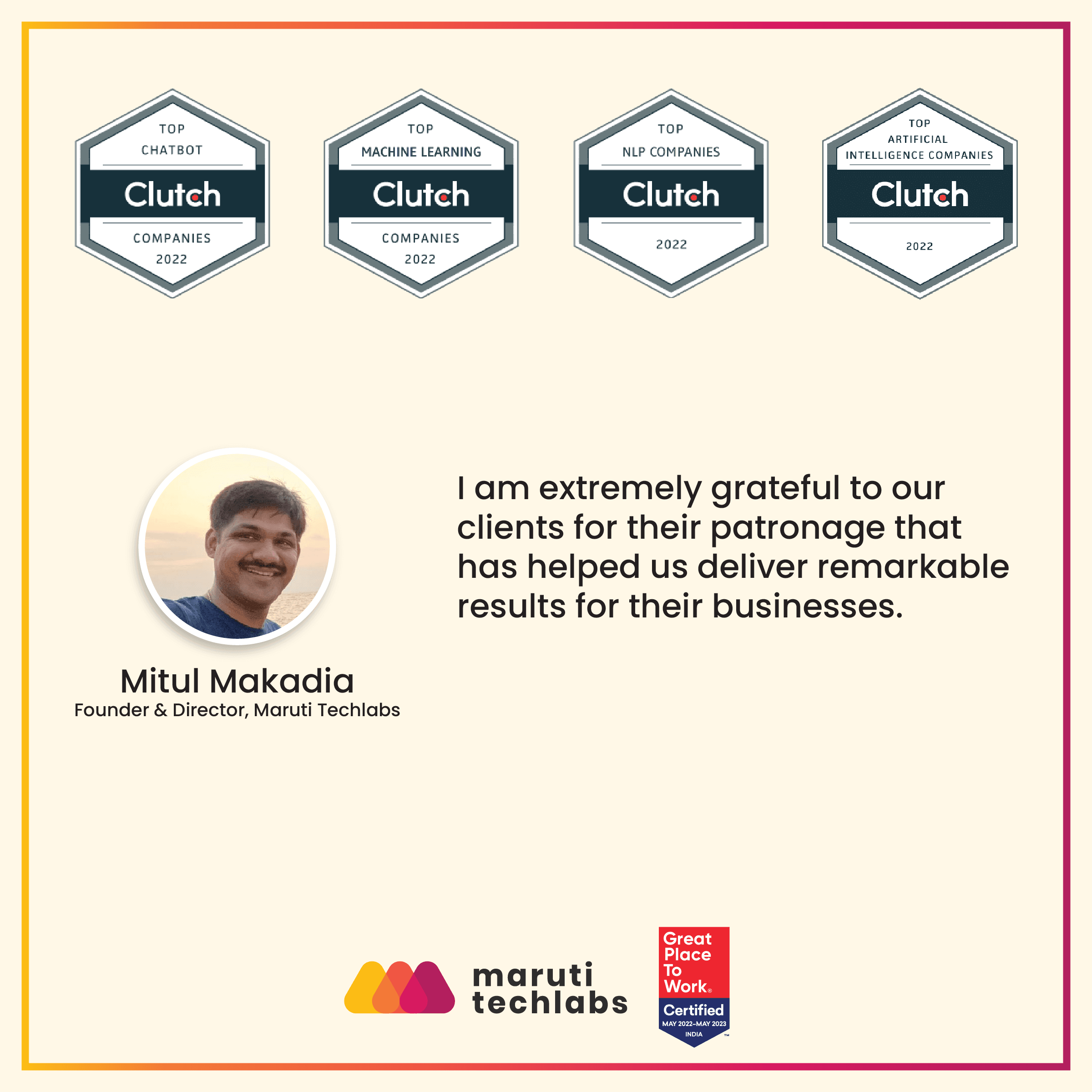 This recognition is an outcome of our consistent efforts and commitment to serving our clients exceptionally well. Our NPS being 4.8 out of 5 is a testament to the fact that our clients find us highly reliable as their digital transformation partner.
Being recognized as a top company in the fast-paced world of AI, ML, and NLP is no easy feat. Watch the entire video to explore our journey to success, gain insight into our cutting-edge AI projects, and discover the challenges and rewards of implementing AI solutions.
We thank each of our clients for trusting us with their business goals. We walk the extra mile for our clients through every step of the journey – from strategy to development to implementation to testing and support. It is our belief that excellent business outcomes are based on long-term relationships, and therefore we seek to work as partners, not vendors.
Maruti Techlabs stands strong on the foundation of transparency, trust, collaboration, and communication. We work each day to bring to life outstanding experiences for our clients. Here's a glimpse of what our clients have to say about working with us-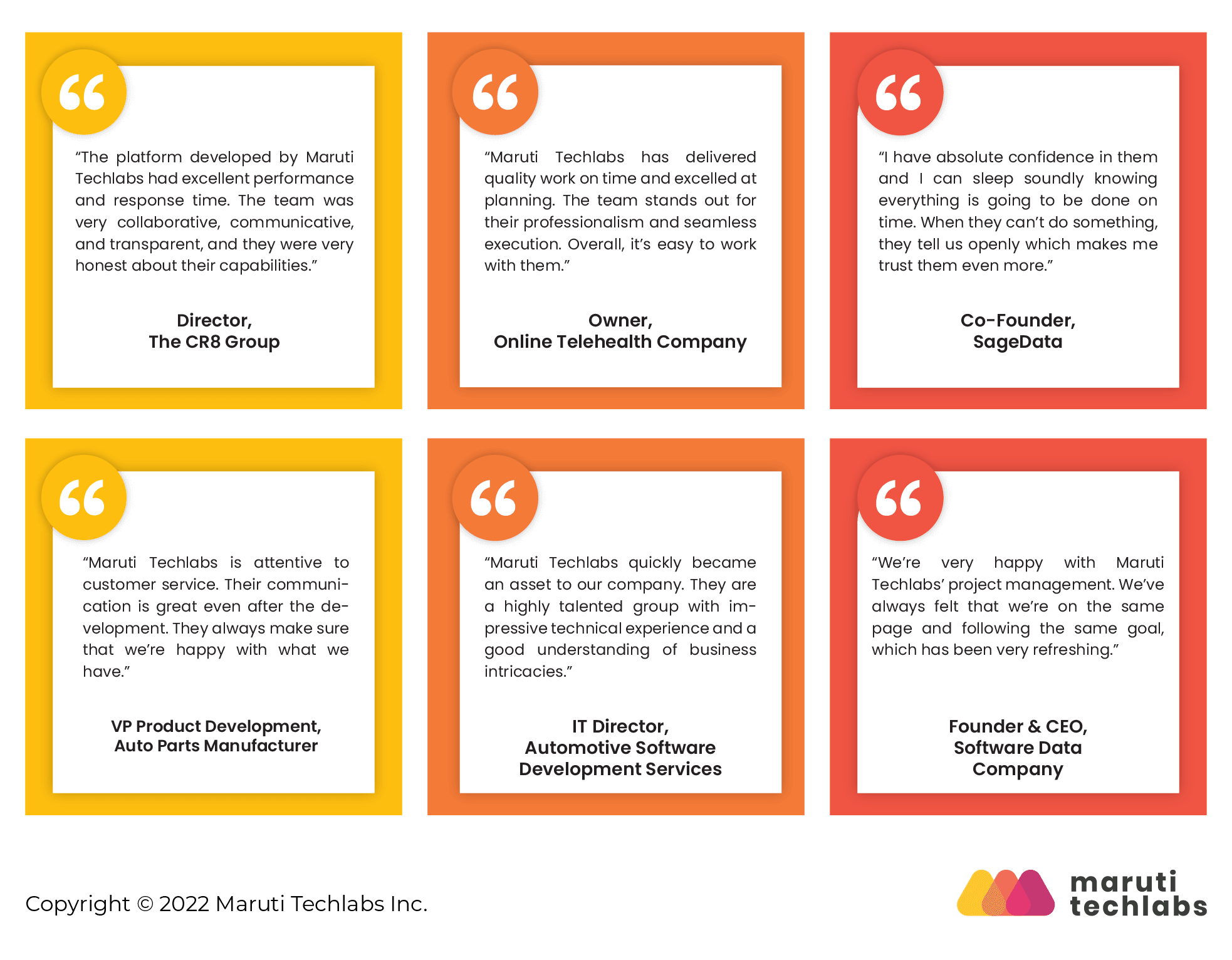 Lastly, this recognition would not have been possible without our excellent team. We thank our team for always being proactive with clients' requirements and goals. We treat our clients' success as our own, and our work reflects exactly that!