Our client was already using WotNot, Maruti Techlabs' proprietary no code chatbot and live chat platform, to answer FAQs and convert website visitors to leads. They were using the product for six months and found themselves impressed with the quality of product support and the release frequency of new features.
Looking at the well-engineered product of WotNot, they shared their vision of enhancing their listing platform. The WotNot team put them in touch with their parent company, Maruti Techlabs' product development team.
Our team met the CTO of Product, DelightfulHomes, and understood their business vision. Since he was already aware of our engineering capabilities, it did not take him much time to decide to proceed with our product development services.
A team of five software engineers was on boarded as their product development team. (More on team composition and collaboration at the bottom.) Communication channels were established, and our team seamlessly integrated with the client's team, after a ramp up time of 2 weeks.
Some of the essential features that we built and shipped were:
Users could now access SFR (Short Sales & Foreclosure Resources) detailed reports displaying data from both public records and DelightfulHomes' database for better comparison.

One of the first pages that now showed up after logging in was the Search portal, where we included custom search filters; location and price are just some of the variables that buyers can filter their searches through.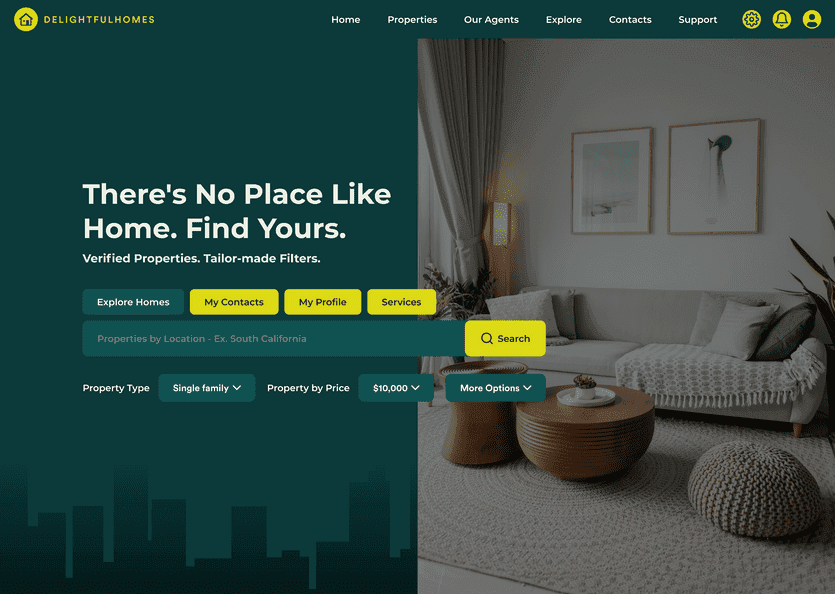 We also added the following filters in the Header bar to facilitate better search:



Full Address
Status Badge with Property Type
List/Sold Price with Pricing Arrow
No. of Beds
No. of Baths
Living Area sq ft
Lot Size
Year Built
List Date / Sale Date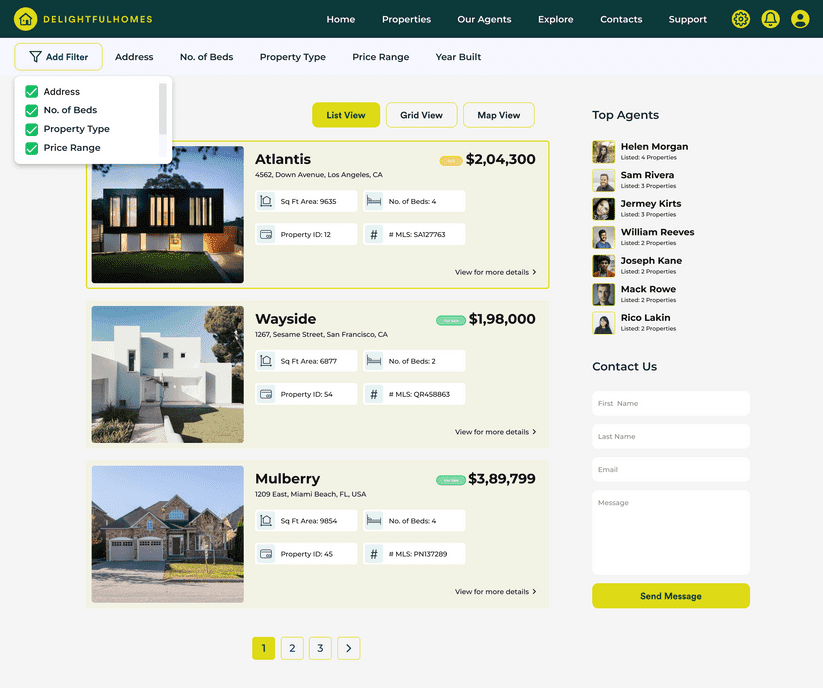 Map tool and photo slider were included to enable more straightforward navigation.

We integrated an Analytics Dashboard feature that enables users to track various KPIs like sales, number of visitors, number of days on the market, rental revenue, etc.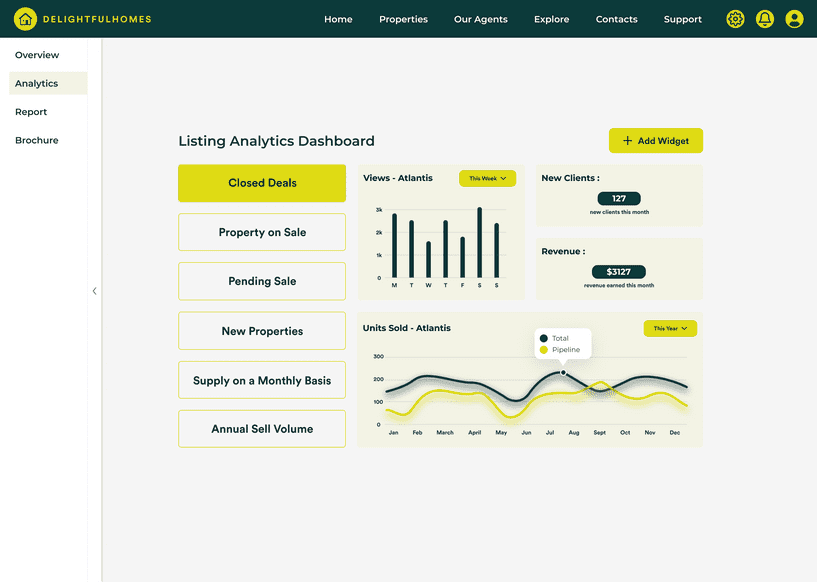 Display of Open House Badge on the listings that have open house information.

We enabled the Public Record search form based on the cross-property search form.

The sellers could now link to an interactive (iframe) container or have a screenshot (.png) file of their property over the website to get the user interested in their property.

Trendline reports have been created on the website to generate story links, with the owner's information available in a newly created container.
To make this project truly successful, our team suggested building a series of services dedicated to running specific tasks would be best. The client liked the suggestion and approved the roadmap our team had presented.
Since all the original services were built using older technologies and ran on outdated infrastructure, the development team faced many difficulties in scaling the platform.
As a result, the next step was to build new features with newer technologies that are more efficient and better equipped for dealing with a high volume of transactions while still supporting older features with older technologies. We built new features on newer versions of Angular and continue to support both older and newer features.