Managing finance and accounting processes specifically accounts payable (AP), is one of the most challenging areas for businesses across industries. This is largely because most of the accounting departments in different organizations still rely on manual employee intervention and paper invoices to process payments.
Organizations are increasingly realizing the fact that manually driven, paper-and-people-based processes lead to both high accounts payable (AP) transaction costs and missed business opportunities.
As an increasing number of organizations continue to look for ways to enhance work efficiencies and reduce costs, one of the technologies that are growing rapidly in popularity is Robotic Process Automation (RPA). In fact, more than 53% of organizations surveyed by Deloitte have confirmed that they have either implemented or begun incorporating robotic process automation into their administrative and manual processes.
In this post, we're going to discuss RPA in the context of Accounts Payable (AP) in detail, including the challenges faced by the industry, accounts payable automation use cases, steps to implement RPA, and how RPA in accounts payable can help organizations to streamline the overall process.
Need for Automation in Accounts Payable
To be able to handle invoices in an efficient and intelligent manner is one of the topmost priorities for the majority of finance heads. Organizations across industries spend a substantial amount of money on processing a single invoice manually. Following a completely manual method, invoice processing has become a significant part of the operational expenses of any company.
Several automation tools have come up in the market to automate accounts payable. But what makes the robotic process automation the ideal solution to AP automation is the flexibility, adaptability, and high configurability of workflows that RPA facilitates.
RPA in accounts payable refers to the use of technology to control and automate rule-based processes without the need for any human intervention, including collections and deduction management, automated cash application, and more. You can think of RPA as a virtual robot that is able to automate manual, repetitive tasks, and eliminate errors and discrepancies.
Challenges In Manual Accounts Payable Processing
Time and cost savings are two of the main drivers for accounts payable automation. Most of the AP departments struggle with high paper usage, high transaction costs, and cycle times.
Apart from time and cost, here are some major challenges in manual AP processing that are driving the shift to RPA in accounts payable-
Manual routing of invoices for approval
Manual data entry
Paper format of invoices
Lack of clarity into outstanding liabilities
Lost or missing invoices
The high number of discrepancies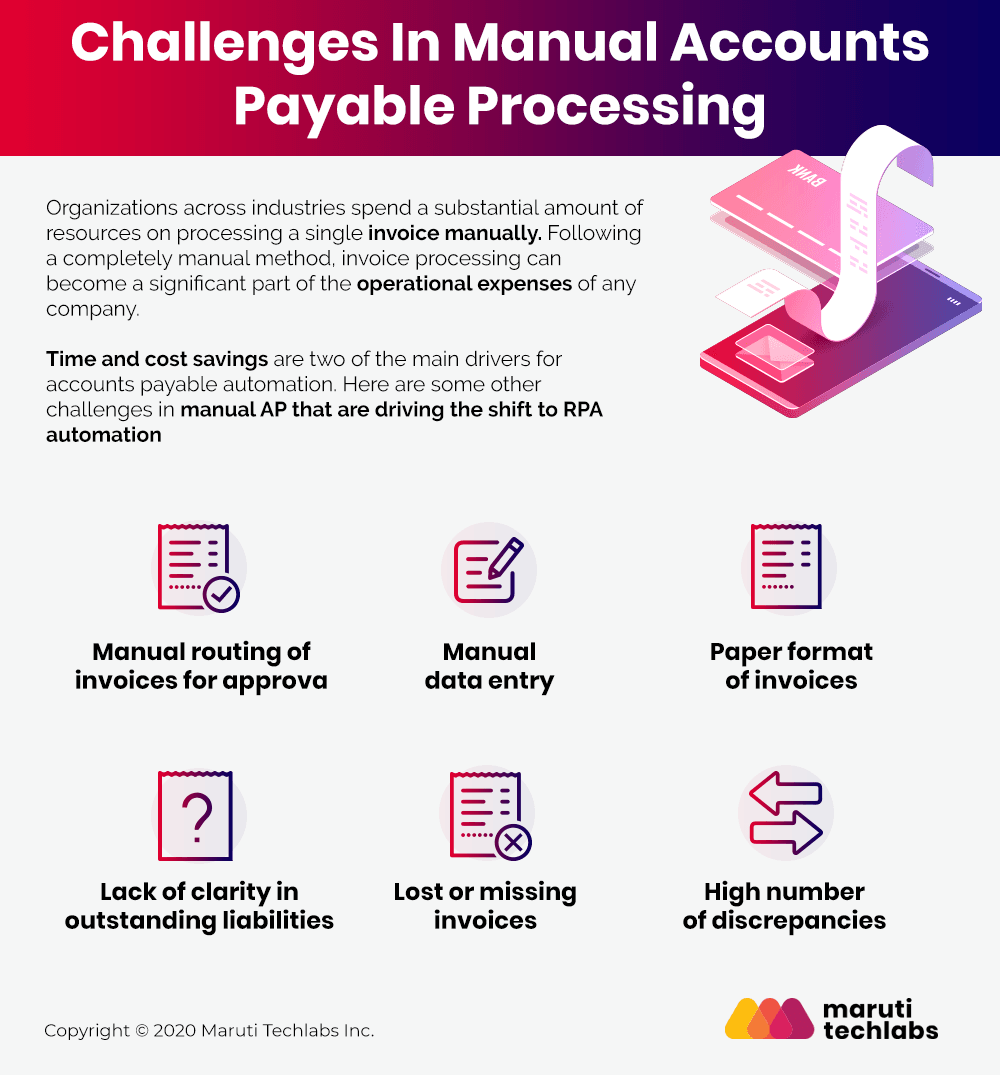 RPA in Accounts Payable – Top Use Cases for Automation
Robotic process automation generally takes on the tasks that are repetitive and mundane in nature and, therefore, the tasks that are most suitable for RPA in AP include –
Invoice Approvals/Matching
Accounts payable invoices arrive via different routes, including email, fax, or a vendor website portal, and need to either be approved by the finance department heads or matched to a corresponding purchase order.
This process of collecting approvals for multiple teams involves managing and juggling a huge pile of email threads and manual efforts to follow up on outstanding approvals. This can be an incredibly tiresome and unproductive process at times to keep track of. Further, it makes it difficult to find where the invoice is in the approval process in case a vendor calls to check in on the status.
Automating the entire invoice approval and PO matching process can help organizations eliminate the need for any kind of human intervention. Using automated bots, the invoices can be automatically routed to the appropriate person, along with the reminders on deadlines sent to them automatically. Similarly, automating the purchase order matching using algorithms to quickly compare invoices to their corresponding POs and flag mismatches for further review should be another priority for organizations.
Invoice Data Entry
One of the most challenging tasks in AP workflow is the task of getting all invoice data coded accurately into the accounting system. Typing in all this data manually not only requires a lot of time and resources, but it also increases the chances of errors. Even a simple mistake during the process can snowball into huge costs to the company.
By automating the invoice data entry process, organizations can ensure that there is no longer a time-cost that comes with getting all of the invoice data accurately coded into your accounting system. This also eliminates the need for uploading of data into the lengthy excel spreadsheet as all the data gets captured automatically into the accounting system.
Further, automation tools such as RPA ensure coding invoice data at 99.5% accuracy, thus cutting back the number of errors and enhancing the overall efficiency of the teams.
Payment Execution
After the authorization of the payment, the invoice goes to the person who processes them by executing the online bank payment. The staff/employee handling this process needs to have clear visibility into all payment due dates, including early-pay discount deadlines if any. Keeping track of these deadlines can become extremely challenging, with hundreds of invoices being processed on a weekly/monthly basis at many organizations.
By automating the process of payment execution, approved payments can be automatically scheduled and sent out on the given date. Accounts payable automation also provides organizations with one central location to choose any payment option, making it much simpler to pay electronically and eliminate the risks and costs that come with every payment.
Top 9 Benefits of Robotic Process Automation in Accounts Payable
Lowering the overall invoice processing costs and improving and standardizing the account payable process are the key objectives that drive organizations to reassess their AP function.
Robotic Process Automation offers great potential to completely transform the invoice processing landscape specifically for the accounts payable teams considering the fact that the process involves a number of manual and repetitive tasks.
The role of Robotic Process Automation in accounts payable is to eliminate all repetitive, time consuming, and low-value tasks such as data entry from employees and allow them to focus on other higher-value tasks.
RPA technology can make the processes simpler for AP professionals, which leads to many benefits. Some of these are discussed below –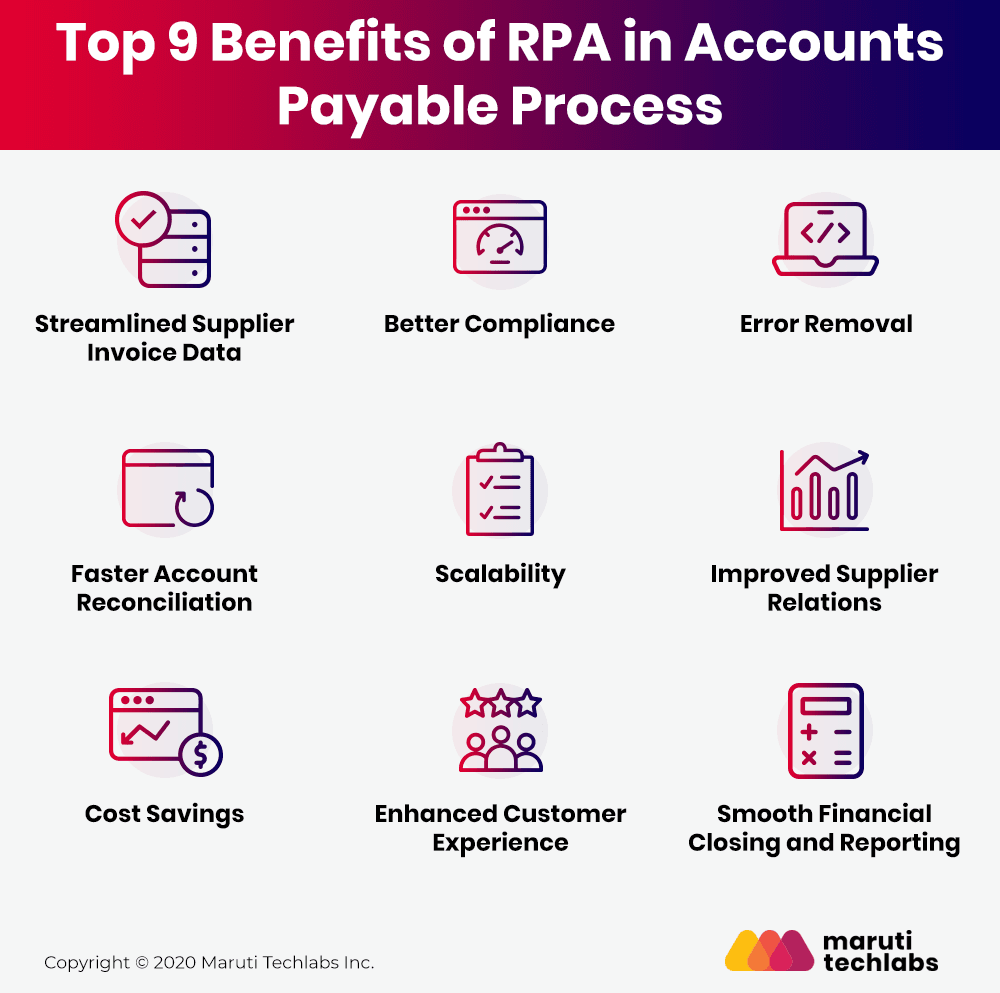 1. Streamlined Capturing and Matching of Supplier Invoice Data
In a typical manually-driven accounts payable environment, the process of capturing, input, and matching of data from supplier invoices are managed by data entry staff. This is a long process and can add days of delays to the processing of an invoice. It is especially true in the case of decentralized accounts payable teams where there is no mechanism to ensure if the invoices have even been received at the right location.
RPA in accounts payable can completely change this process. On receipt of any digital invoice copy, RPA can easily replicate the task of coding the accurate data from the invoice, capturing the same and matching the information against other data sets such as purchase orders or supplier master data.
2. Better Compliance
Manual AP processing often puts huge pressure on the staff/employee that creates the PO, and they end up holding up the overall process by forgetting to confirm receipts of goods/services.
Implementing robotic process automation allows the companies to put an automatic alert that is sent to the PO creator in case the PO is missing with the aim of keeping any hold up in the process to a minimum.
3. Error Removal
The manual data capturing in AP workflow is a monotonous and labor-intensive task that inevitably leads to mistakes in the data entered into an AP system.
Robotic process automation can substantially improve the process by automated invoice data capturing, thus saving multiple error costs. The fact that RPA technology is programmed to look for specific information and operates on an error-free basis makes it perfectly suitable for such tasks.
Further, with all the important and relevant data having been captured successfully during the invoice process, exceptions are kept to a minimum. RPA systems are programmed to match invoices at all levels, so if all the data is correct, the invoice will be passed on to the approval stage without any hold-up.
4. Faster Account Reconciliation
Reconciling and closing the accounts books is a long and cumbersome process as it involves inputs from multiple employees.
Implementing RPA in accounts payable can make this process much smoother as software bots can be used to automate data transfer, manage minor decision-making, and troubleshoot inaccuracies. It helps to both reduce the chances of human errors and make accounts payable a quicker and more accurate process.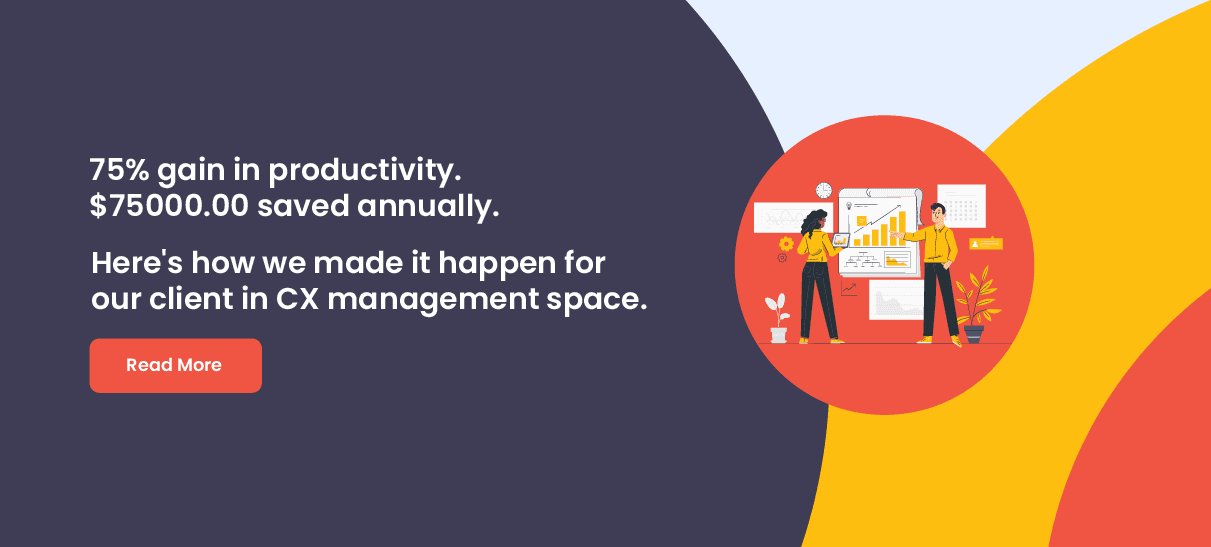 5. Scalability
One of the advantages of Robotic Process Automation workflows is that they are completely scalable as they can easily be reused across different departments and locales.
Whether it is a state of ongoing growth or ad hoc fluctuations in the accounts payable workload, RPA based software robots can quickly be re-allocated to busy queues to suit an organization's individual circumstances.
6. Improved Supplier Relations
As RPA technology can prove instrumental in improving the speed of invoice approvals, the chances of anything going wrong with suppliers are greatly reduced. Usually, with manual processes, whenever there is a delay with a payment, and the supplier is not kept in the loop, they send it again, thinking that the invoice has been misplaced or lost. This can cause confusion, and organizations may end up paying the same invoice twice.
RPA implementation, however, leads to a shorter invoice cycle that reduces the chances of such instances. Further, it brings greater transparency to the overall state as both the procurement and accounts payable teams, along with suppliers, operate within the same system and can access the status of an invoice anytime.
7. Cost Savings
Organizations can make significant savings by implementing the RPA system to take on multiple invoice data entry and similar responsibilities that were previously outsourced.
Moreover, RPA reduces the typical invoice lifecycle to give organizations the benefit of early payment discounts offered by many suppliers. Automating these tasks can also help them avoid having to pay late payment penalties, the chances of which are higher in manual operations.
8. Enhanced Customer Experience
RPA implementation ensures that the accounting services are available 365 days of the year without having to account for employees' non-working or sick days. Accounts payable automation also allows companies to deliver enhanced customer service and get a competitive advantage in the industry.
9. Smooth Financial Closing and Reporting
Implementing RPA technology can help AP departments automatically process tax entries into various smart financial tools such as QuickBooks from spreadsheets received from business units, thus reducing manual copying and data transcribing tasks of employees.
5-Step Guide to Implementing RPA in Accounts Payable
RPA technology can easily be implemented over existing systems and integrated with available data, minimizing the disruption of existing IT infrastructure of any organization.
If you make sure that the processes are properly analyzed, RPA implementation in AP can lead to reduced manual intervention, increased accuracy of data in core accounting systems, automatic validation and sending of invoices to customers, and minimization of human errors.
However, for successful RPA implementation in AP, organizations need to standardize processes and follow the following steps-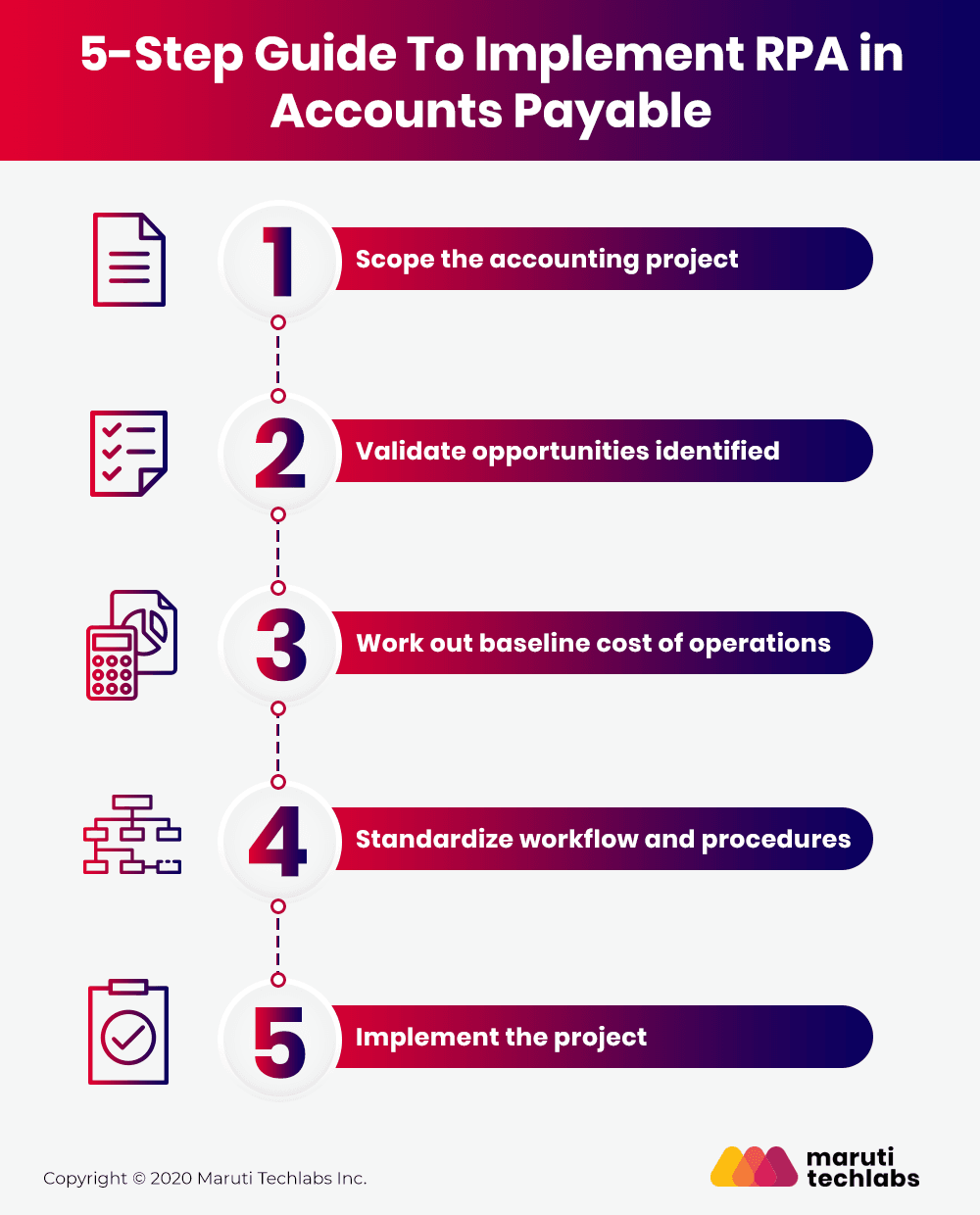 1. Scope the accounting project
Remember that not all finance and accounting operations workstreams are created equal for RPA implementation. The first step to any accounting RPA project is identifying a manageable scope of processes that would benefit from automation. Accounts payable, with its repetitive work, is a perfect fit for robotic accounting as compared to a process like budgeting, which requires a lot of human estimation.
The best way to proceed is by starting small. Depending upon the response of robotics on finance and accounting in your respective organization, you can then plan on scaling up the project.
2. Validate the opportunities identified
Most of the financial processes, including accounts payable, typically comprise two parts – transaction and decision. RPA automation can be most beneficial in the transactional part, which includes a lot of time-consuming, mundane, and repetitive tasks.
3. Work out baseline cost of operations
To determine the financial benefits of implementing RPA in accounts payable, it is important to do an initial baselining of operating costs for accounting processes. Typically, the cost benefits of RPA implementation start showing within a year, but a lack of proper baseline cost of operation makes it difficult to convince the teams and shareholders to go ahead with implementation.
4. Standardize the workflow and procedures
To be able to effectively implement RPA in accounts payable, it is critical to analyze and standardize all the manual processes as robotic automation would not be efficient without standardization.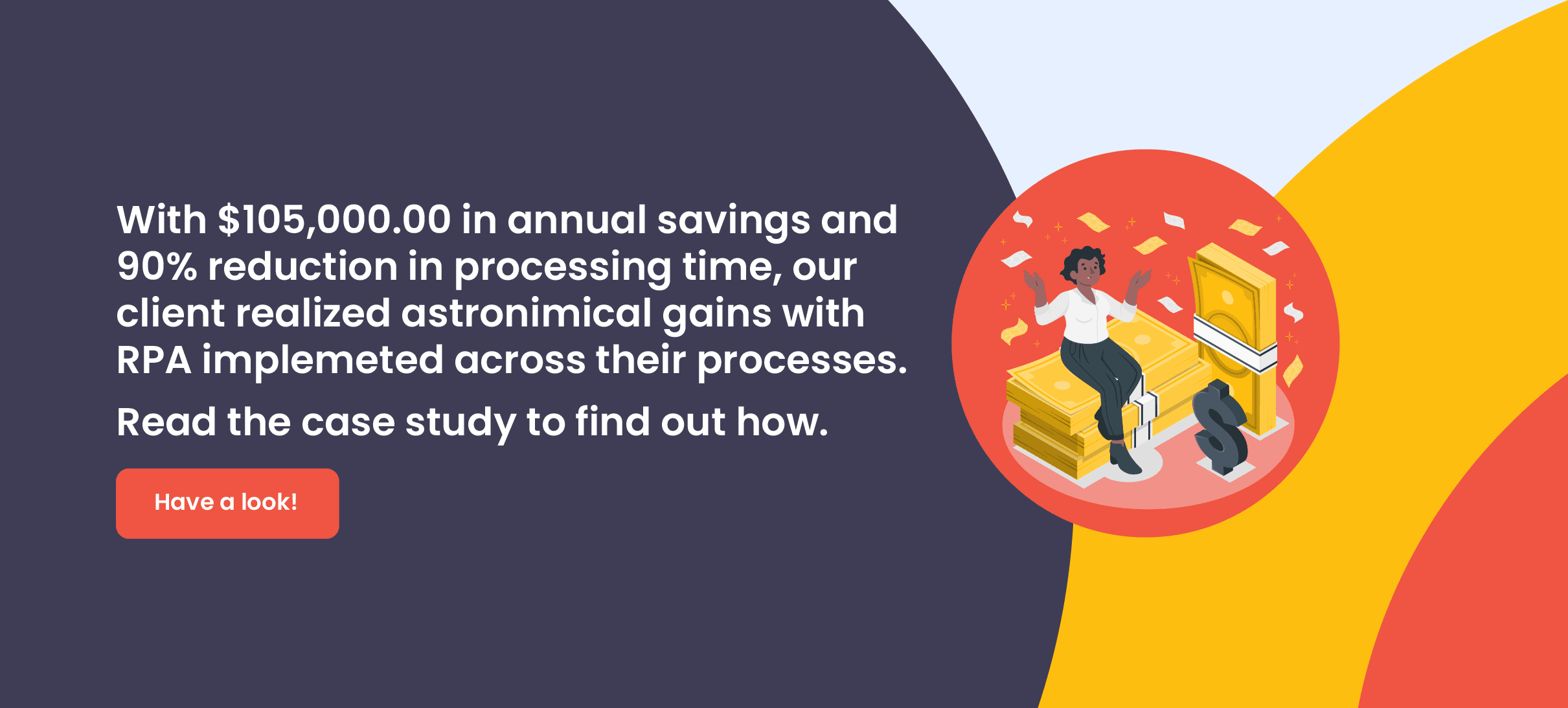 5. Implement the project
The implementation phase is most important, where a suitable RPA tool can be used and tested out to understand how it works for AP automation. It is best for organizations to hire a qualified and experienced RPA vendor rather than training their staff/employees to set up the process and work with such software.
Closing Thoughts
RPA offers some attractive benefits and ROI for the financial services industry, particularly in automating back-office operations, such as accounts payable automation and invoice processing. Many of the organizations are just beginning to realize the benefits of RPA technology in accounts payable, but there is a clear trend of growing interest in exploring and implementing this technology.
According to research by Forrester, the RPA services market is predicted to hit a whopping USD 12 billion by 2023. Improved compliance, productivity, accuracy, and reduced costs are the major benefits of why RPA implementation continues to exceed expectations.
At Maruti Techlabs, we work with you as partners, rather than as vendors. We help you assess and analyze the best automation opportunities for your organization. We help you develop a scalable program to implement the RPA solution to suit your business workflow.
Reap the benefits of RPA by working with experts in RPA technology. Simply drop us a note here and we'll take it from there.