Acme's search for an experienced and reliable product development partner came to an end when they came across Maruti Techlabs via our outreach.
Maruti Techlabs took on revamping Ripples' frontend, while Acme took ownership of backend development. To scale faster and reduce the time to market, they decided to distribute the work across both teams.
Acme opted for our "try before you buy" model as part of the evaluation process, where we delivered one sprint's worth of work for assessment. The evaluation was carried out against other providers and developers from platforms such as Toptal. The tasks for one sprint were picked from Acme's frontend backlog.

Throughout the trial and overall engagement, what worked in our favor was our communication, stakeholder management, on-time quality development, testing process, and seamless integration with their back-end development team.
Both Acme and Maruti Techlabs outlined the product roadmap and deliverables on Jira across sprints, with relevant user stories. This was followed by collating different UI/UX designs from Figma within the user stories while simultaneously identifying timelines to achieve them.
Subsequently, the Maruti Techlabs team went further in-depth with each iteration and ensured that the deliverables were bug-free before sharing with Acme by spearheading QA.
Our team of engineers developed a responsive web application that can be accommodated on iPad, phone, or web to forecast better accessibility and crew safety accurately. A crucial part of development included the removal of manually fetching the data from different disparate systems.
The dashboard now gets automatically populated with the latest updates from the backend systems. It gives insights into analytics and data in various formats such as graphs, charts, and maps. With easy access to the latest data, Acme's clients could now easily decide whether or not to send technicians offshore to wind turbines.
Some of the features in the dashboard include :
Feedback Logbook - Insights on whether the transfer was a success or cancelled, along with the date of transfer, turbine, and vessel details.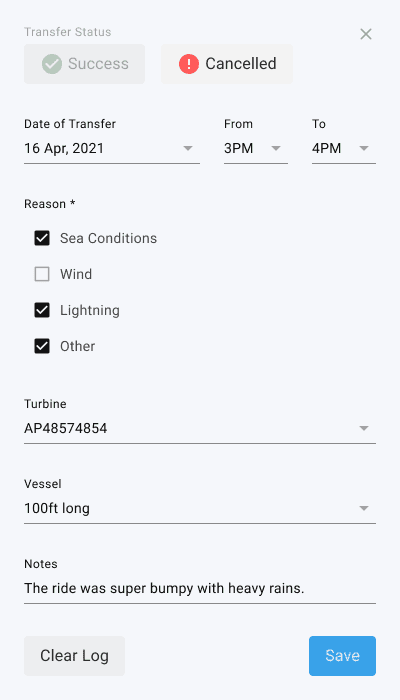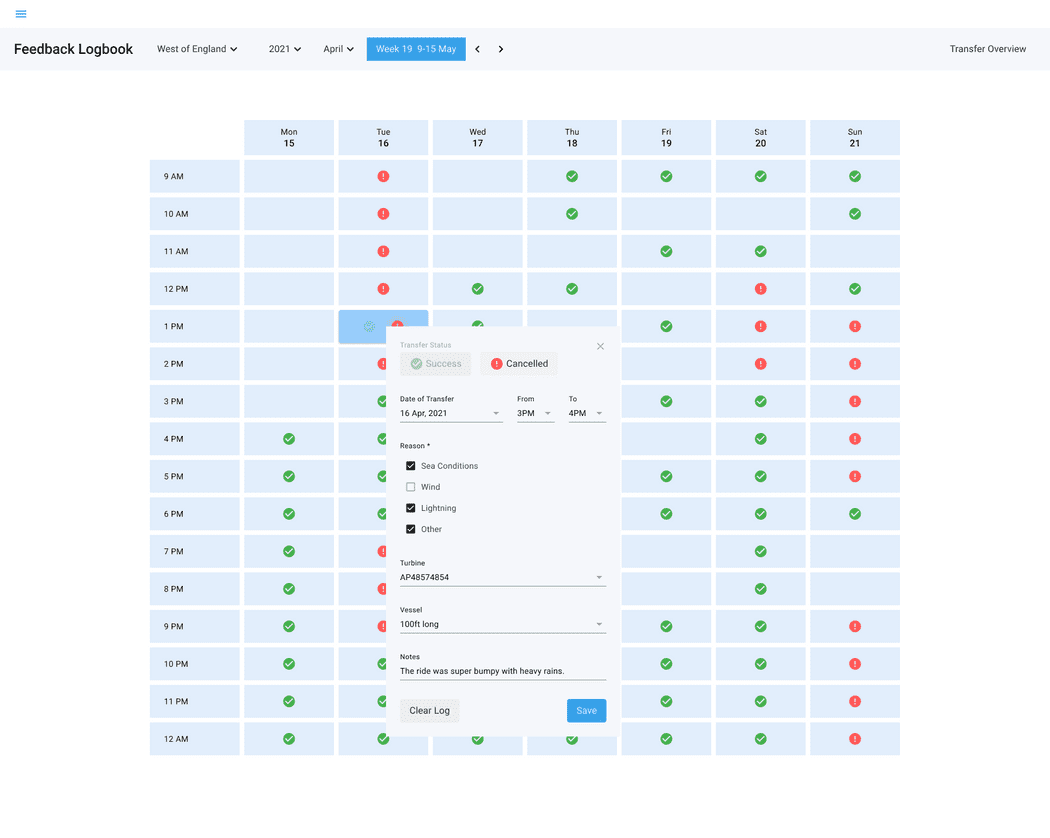 Map Dashboard - LIVE visual map of the turbines with daily details such as Met Mast, temperature, wave height, and current signal.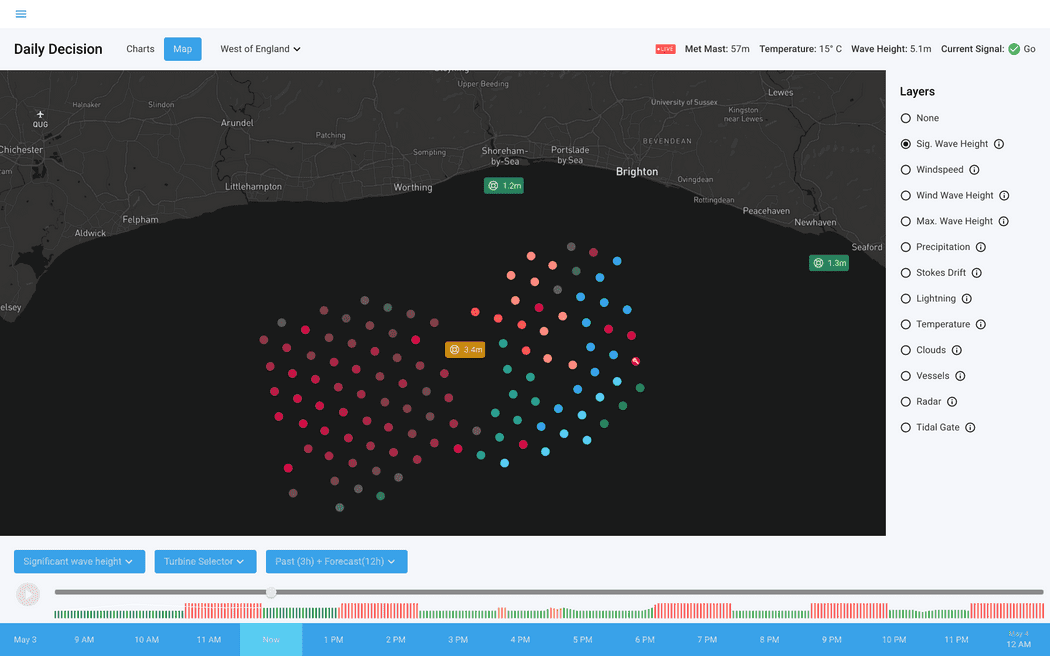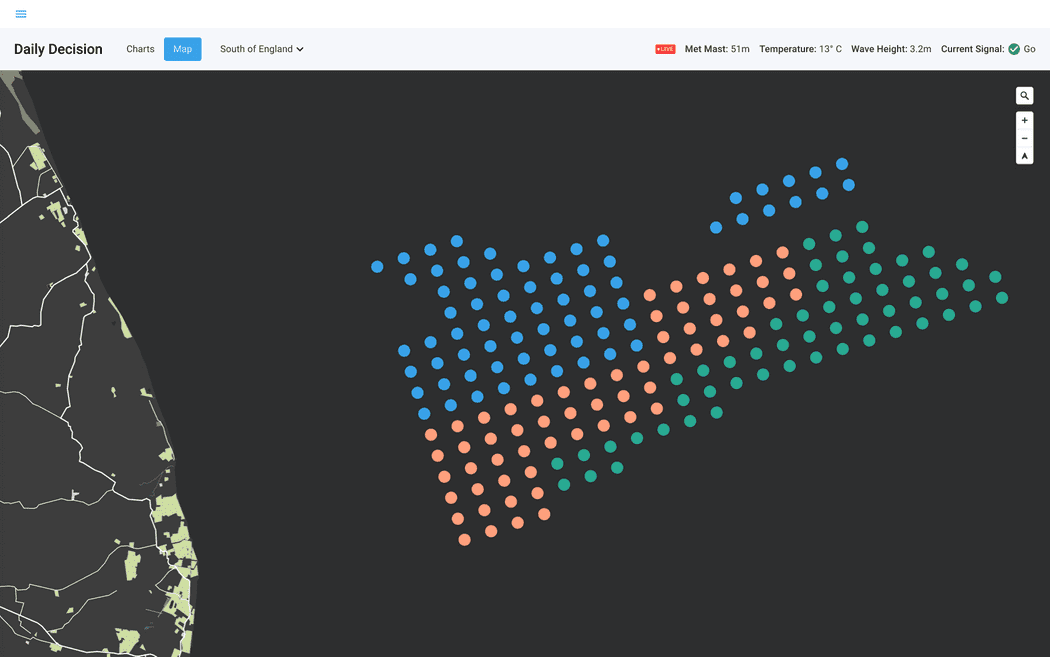 Daily Control Panel - A regularly updated dashboard that helps make the daily decisions for safe ocean transfers with insights on storm risk, wind speed, wave height, and more.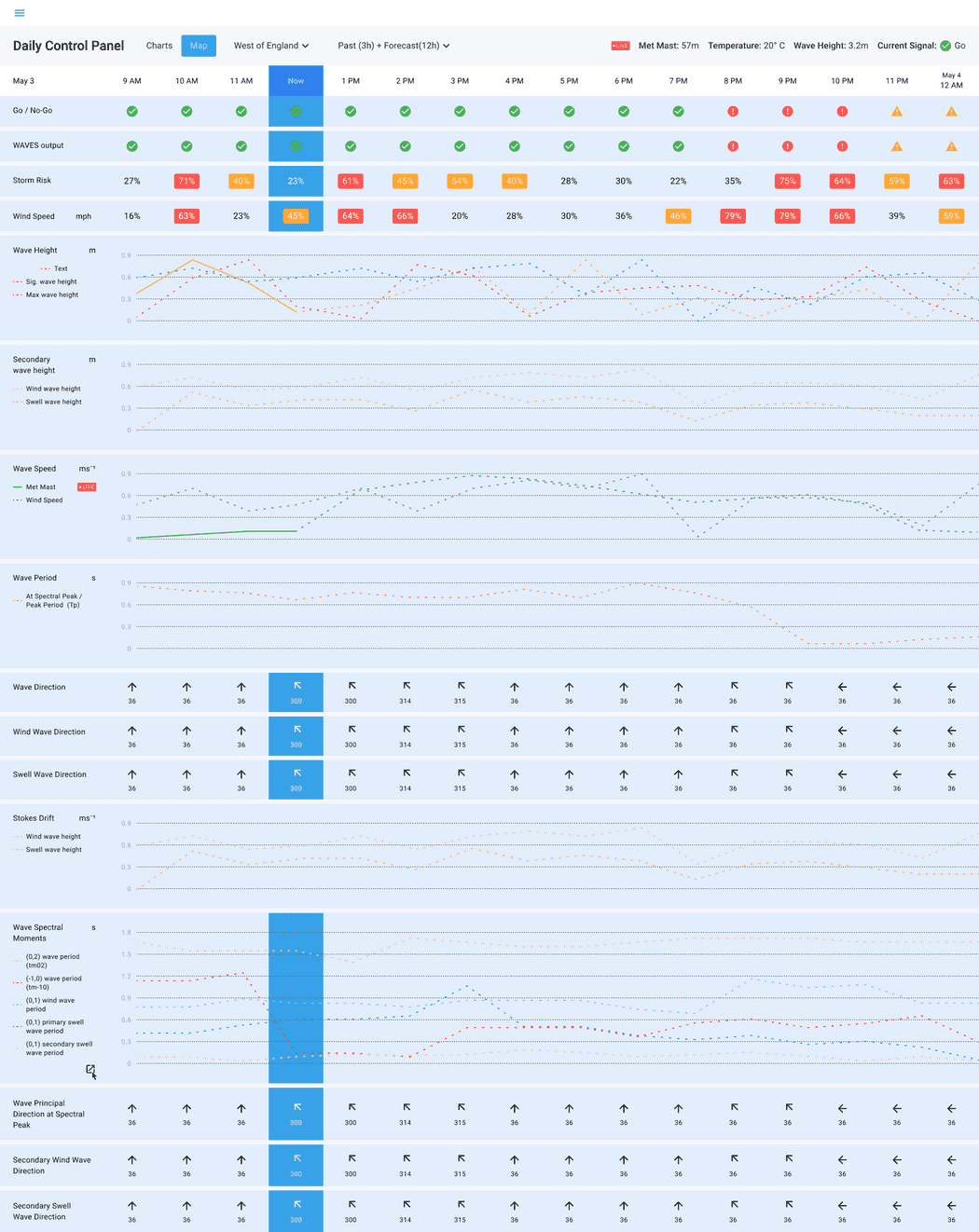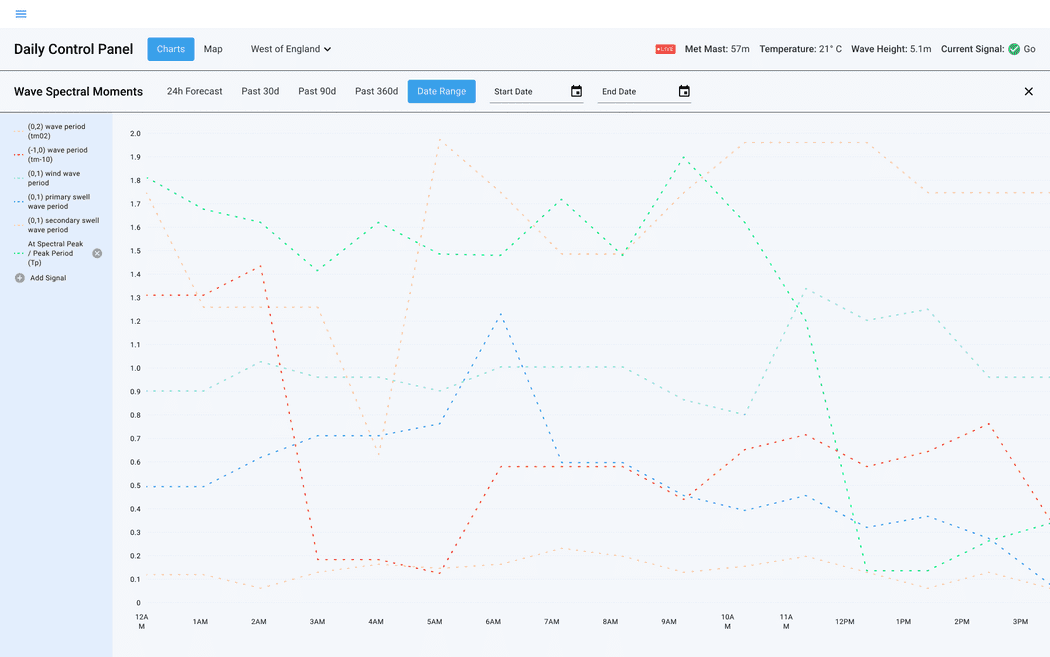 Location Accessibility - A graphical representation of the number of hours a site was accessible and the number of spare hours.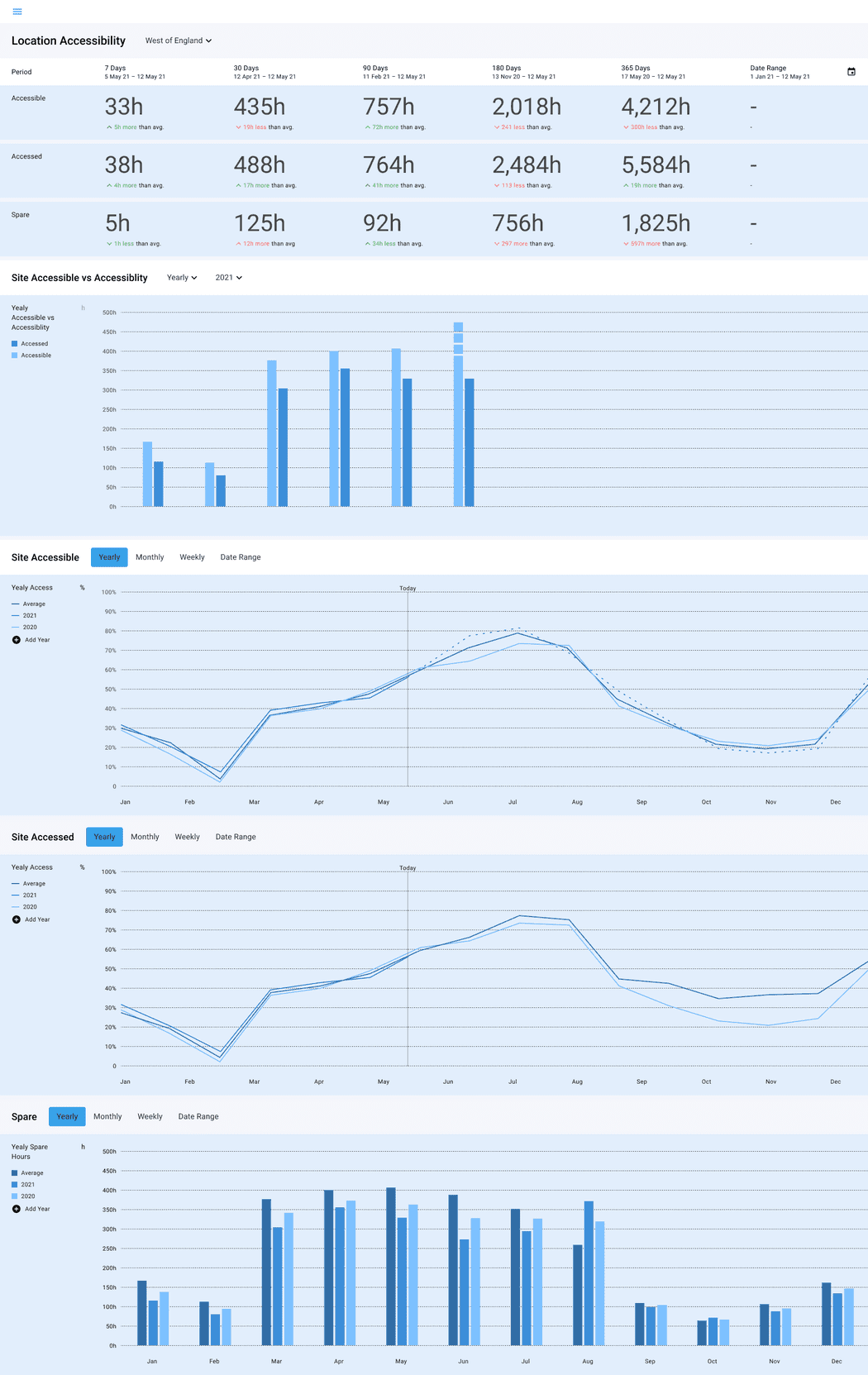 User Navigation - A login screen.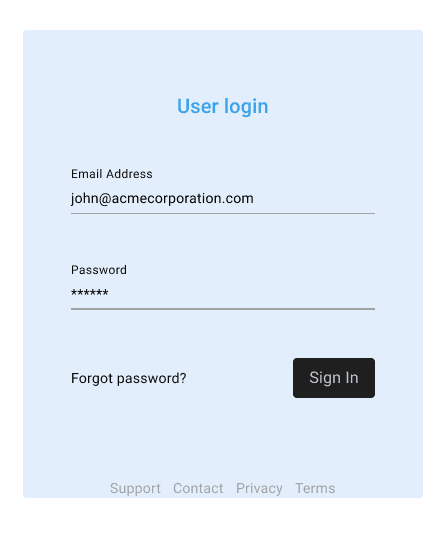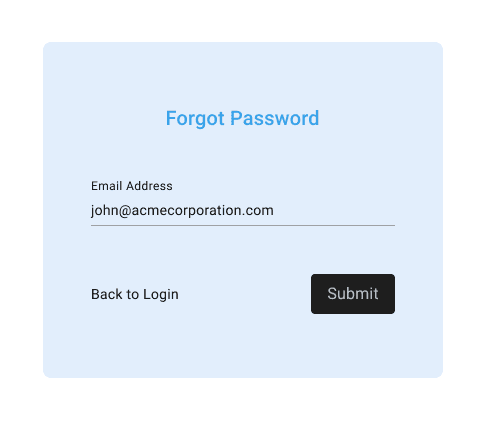 Admin User Governance - A list of all users with their following details - role, email, phone, and status.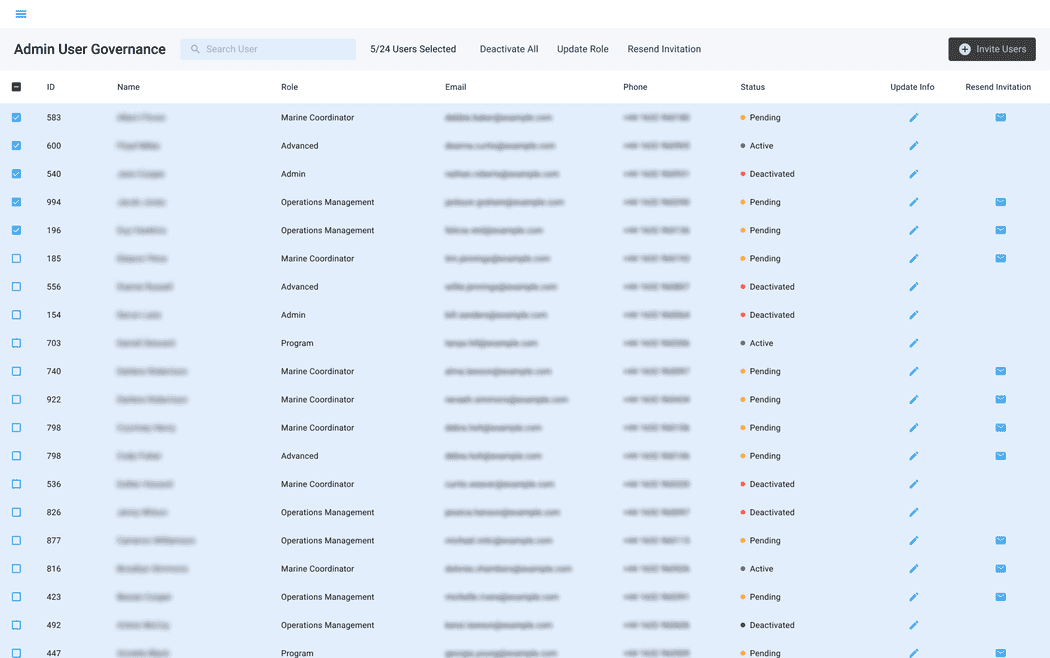 System Precision - Forecasting system's accuracy up to 5 days ahead.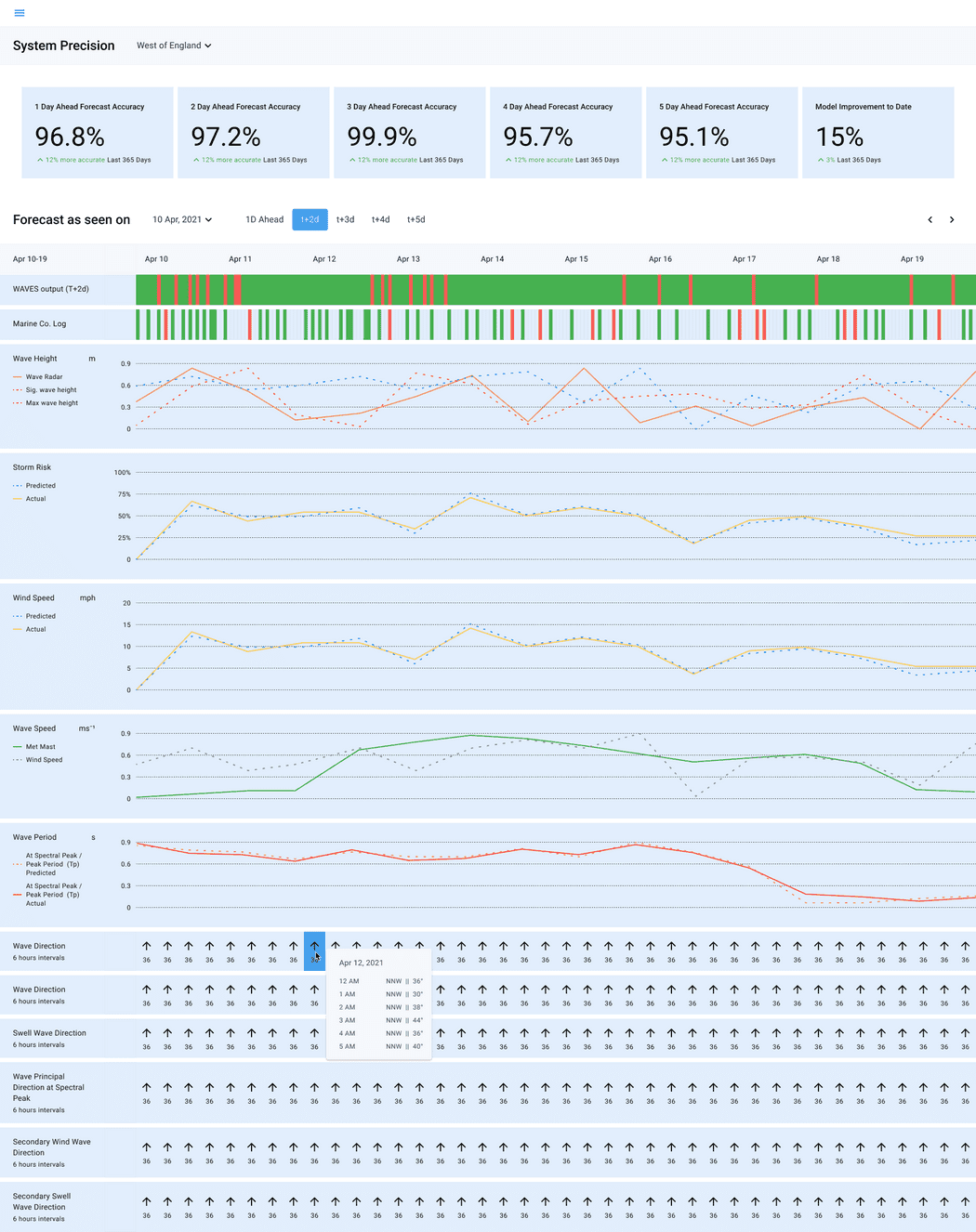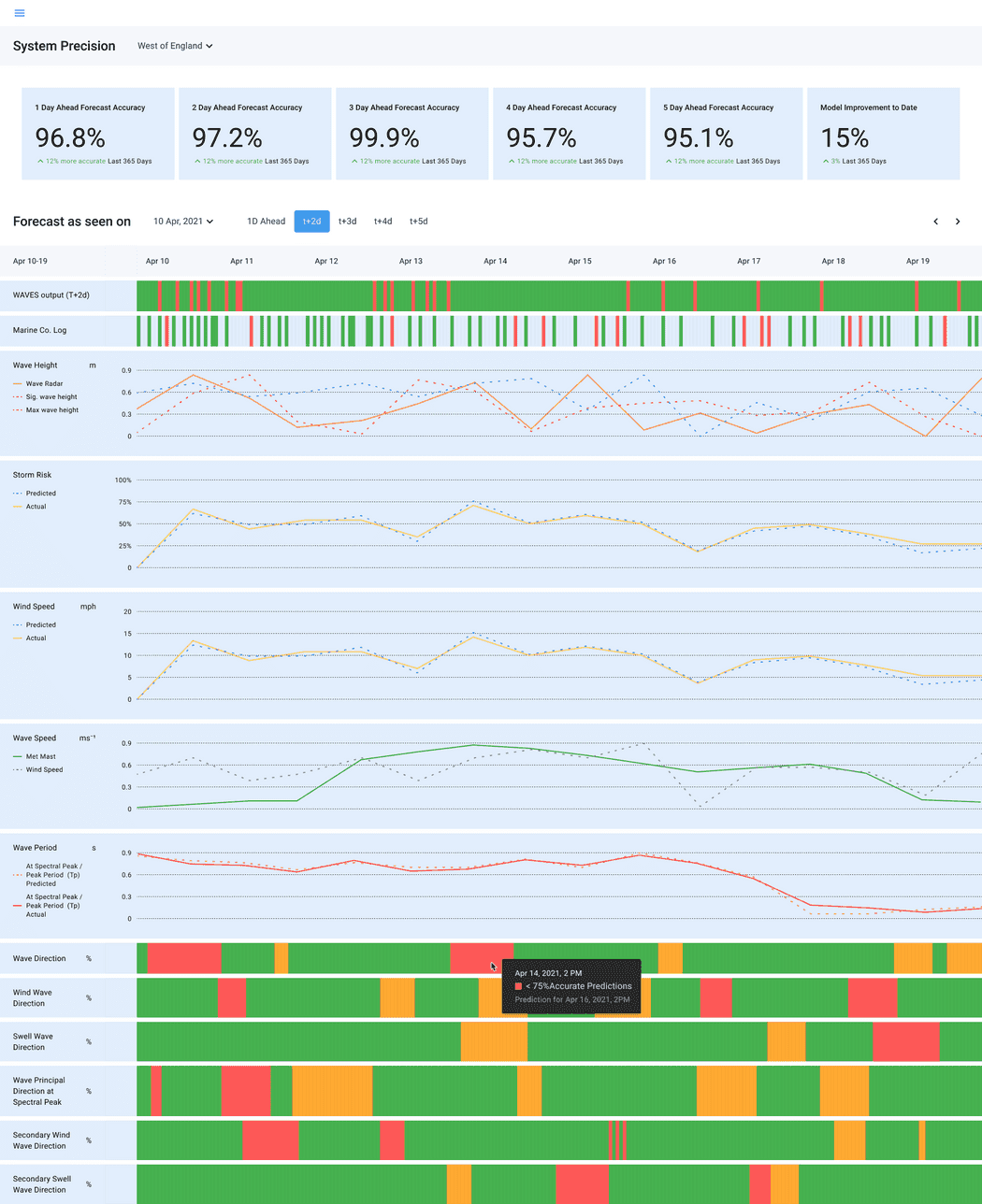 Alerts - Notification regarding daily forecast reports and sea change alarms. Acme's clients can configure which user(s) receives the report(s).
Weekly Reports - A detailed weekly report outlining different parameters of the waves, such as wave height and max wave height.
It is essential to highlight that the initial engagement was planned for two months; however, impressed with Maruti Techlabs' delivery and estimations, Acme decided to extend the engagement by two months to add more new features to the interface.
The team structure that worked on this project consisted of 2 developers, 1 QA engineer, and 1 Project Manager.